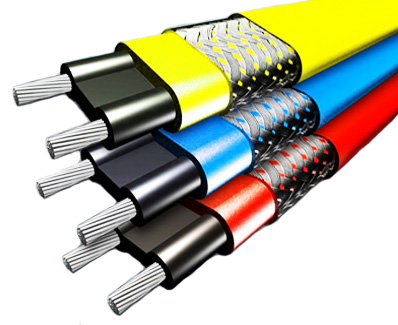 Heating Elements Plus has self regulating and constant wattage heat trace cable in stock and ready to ship. We also stock heat trace installation kits and accessories including heat trace monitoring lights, labeling and temperature control panels. Contact us for freeze protection and one of our sales engineers can help you calculate what you need to complete your order. If you need heat trace cable for process heating, we can assist you with that as well.
Heating Elements
Heating Elements Plus provides a wide range of electric heating elements for industrial and process applications. We also sell heated hoses, drum heaters, tote heaters, tank heaters and silicone rubber heating pads and blankets.
If you're needing a band heater, cartridge heater, bolt heater, coil heater, runnerless mold heater, cast-in heater, flanged immersion heater, circulation heater or a formed and finned tubular heater, Heating Elements Plus has them.
Call us today, or order on our secure website. We are sure you will find us helpful in fulfilling all of your industrial heating needs.
---
Flanged immersion heaters are easy to install and maintain. Designed for heating liquids and gases in tanks and pressure vessels, flanged immersion heaters are ideal for applications requiring higher kilowatts.
Critical to the heating and maintenance of temperatures for a broad variety of products, our tank heaters are widely used in breweries, chemical and food processing plants, oil refineries, paper mills, and water storage tanks.
Be sure to check out our flange heater section. You can purchase them online, or call one of our engineers to assist you with designing and building a heater to fit your application.
Heating Elements Plus is the online sales division of Protherm Industries in Nashville, Tennessee.
We have over 40 years experience with process and industrial heating applications and products.